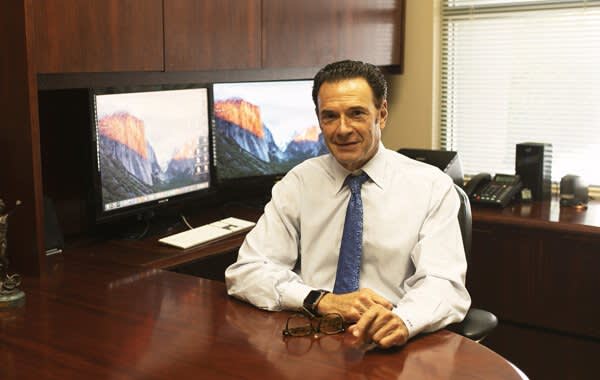 After graduating from Claremont McKenna College with my undergraduate degree, I immediately pursued a law degree at The University of California - Davis School of Law. Through both my education and subsequent experience working for other law firms, I gained an understanding of the varying needs of my clients, I strive to provide personalized legal support and counsel to each and every one of them.
Why I Started Practicing Law in Granite Bay, California
When I opened my own firm in 1984, I wanted to be able to practice the areas of law I wanted rather than being confined to a single firm's specialty. It also allows me to make my own schedule and to manage clients on my own. This is what led me to my own practice and what I still love about it today. Though the bulk of my practice is dedicated to helping those seeking business law counsel, I proudly provide legal services for civil litigation cases and estate planning.
Ralph Nader was my inspiration. He was the lone voice against corporations that treat people poorly. I wanted to do the same thing.
Why Choose Katz Business Law
Practicing law for more than four decades has left me with a wealth of knowledge and experience, and I found certain areas of the law I enjoyed more than others and now have a practice that handles the following:
Business Law

Civil Litigation

Estate Planning

Employment Law
Because a large part of what I do is legal compliance, I am constantly staying on top of employment and business/corporation law. If you aren't sure about the most recent laws in California, I have the answers to your questions and will help you understand what a specific change in the law could mean for you.
An Attorney That's Right For You
It has been my experience that the client-attorney relationship is just as important as understanding the details and nature of a case. I offer free consultations so we can sit down and discuss the details of your situation and you get to know more about me. When you choose to work with me, you'll know exactly what you are getting. If I say I will do something, I do it. Integrity is very important to me and my practice.
You deserve legal counsel you can count on. Call my office today.
Bar Admissions
California State Bar, 1979

Member of the US Eastern District California, 1979
Education
The University of California - Davis School of Law, 1979

Claremont McKenna College, 1976